When it comes to building our award-winning products, we believe less is more. So we minimize waste and use recycled materials wherever we can, while constantly looking for ways to reduce energy consumption. Our own recycling programs keep discarded technology from fouling the soil and atmosphere, as does our devotion to worldwide environmental initiatives. Plus, we check to see that the people who make the materials that go into our products follow earth-friendly practices just as we do so we all can enjoy mobile computing amid a cleaner, more sustainable "global village."


No, it isn't always easy being green. But it sure is the right thing to do.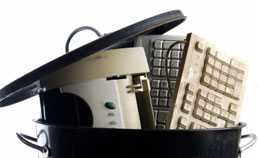 Laptop Recycling and Trade-In
Of course we'd like you to buy a new Toshiba laptop PC. But we also want to help you retire your old technology the right way and maybe get back some green as you go green. So if it still has trade-in value, we'll mail you a credit when you send us your old working laptop. And even if it isn't working, we can see that it's recycled properly. That goes to show you how banding together for the good of the environment can be good for your pocket book too.
learn more »
Regulatory Compliance
A leading global citizen, Toshiba products are compatible with the strict standards set by these world-recognized directives:
WEEE (Waste from Electrical and Electronic Equipment) Protects the environment by promoting the reuse, recycling and recovery of electronic materials.
RoHS (Restriction on Hazardous Substance Standard) Seeks to reduce the use of manufacturing substances that harm human health or the environment.
The result? We've kept tons of toxic chemicals and other substances out of the ecosystem.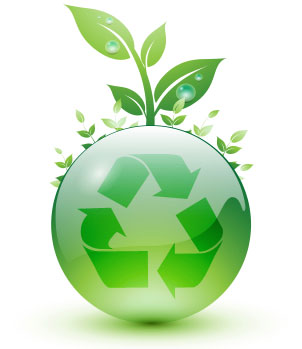 Green Procurement
Thanks to stringent procurement standards launched in 2000, Toshiba technology is green from the ground up. Our suppliers must participate in a stringent, 22-point environmental performance survey, and we then favor those with the highest scores. This program not only results in greener products, but encourages other companies to improve their environmental practices too. It's just one way we ensure our green program keeps right on growing.
Factor T
A very odd name for a very smart idea, Factor T is how we've gotten green down to a science. In fact Toshiba has created a mathematical formula for balancing the consumer value of our products with their environmental impact. Our goal is to double our eco-efficiency by 2010. And we're well on our way.
learn more »