We bring over 135 years of innovation
We're expanding the limits of mobile computing by announcing new technological advancements time and time again. But our passion for innovation is hardly new. In fact, it dates back centuries, starting with two of the most brilliant minds in Japanese history—Hisashige Tanaka, well known for a series of inventions in his youth, and Ichisuke Fujioka, called the Thomas Edison of his country.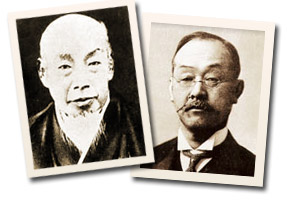 These legendary figures launched groundbreaking businesses that would thrive for decades and later merge to become Toshiba. And they both brought innovations to Japan that would ultimately benefit the rest of the world, like X-ray tubes or radio transmission tubes in 1919. In the 30's they introduced the first electric washing machines and refrigerators in Japan, later the world's first color video phone, color TV with black stripe-type cathode-ray tubes, plus a lot more.
And today at Toshiba we're still fueled by the questing spirit that inspired these amazing men.
We're always ahead of the curve
Why pack our products with innovations before the world asks? Because that's what experts do. For example, we built a Diversity Antenna into laptop LCD bezels for the best possible wireless and broadband reception. We always bring in the newest Intel® and AMD® processor technologies to help you do more, do more at once, and stay in touch wherever you go. But that's not all.
We also added TV tuners to make our multimedia PCs even more amazing. We redesigned our Satellite® laptops with a gorgeous high-gloss surface to stand out in a crowd. And we were very proud to unveil our REGZA® line of premium-quality televisions.
All this for one simple reason: because in today's fast-paced world, tomorrow comes all too soon.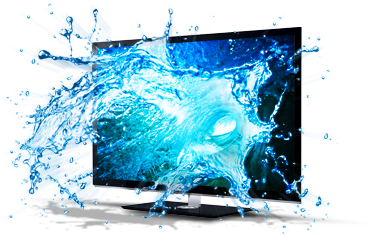 We spend billions to help millions
You know the adage about reaping what you sow? So— While others spend millions in advertising, we plow more of our profits back where it really counts—into constant research, painstaking design, plus endless testing and re-testing. In fact, we typically spend billions of dollars annually on R & D. Why? To keep pushing the limits of what laptops, TVs and DVD players can do. To redefine the boundaries of mobile computing. And to make life better for you.
We rank high on the list of Firsts
When you spend as much on R & D as Toshiba, you're bound to set all kinds of records. And so we have. Not to brag, but since our bright beginnings over 135 years ago we've brought out innovative new technologies year after year.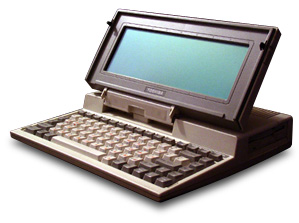 Along with the world's first mass market laptop computer, we also debuted the first color TV with black stripe-type cathode-ray tubes back in 1972. Later came the first wireless laptop to let you expand your computing beyond four walls with email and the Internet, followed by the world's thinnest widescreen 12.1" laptop with a built-in optical drive to help you travel lighter. We've unwrapped many other originals, too—like the first DVD drive and color monitor in a laptop, plus the first 4-in-1 audio video laptop, just to name a few.
What's more, we've also kept the U.S. Patent Office working overtime by obtaining more than 27,000 patents in the last 30 years. As you can see, we like staying busy.