TYPES OF COVERAGE
No matter which model you choose, Toshiba notebooks and projectors are designed to the strictest quality standards to give you excellent long-term performance. But things happen. So along with great One-, Two- or Three-Year Standard Limited Warranties on workmanship we also offer plans to cover you (and our products) well beyond that—even when real life rears up and you accidentally damage your machine.
Extended Service Plans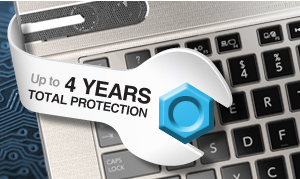 The old adage is true: it is better to be safe than sorry. So to cover unforeseen repair costs beyond your Standard Limited Warranty we offer Extended Service Plans for up to four years of total protection. More is definitely better—and so inexpensive too.
SystemGuard® Accidental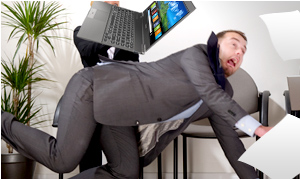 Notebooks just seem to get dropped, bumped and spilled upon. That's life in the big city. But SystemGuard offers real protection against real-world mishaps. For as little as $.27 a day, in fact, we'll repair or replace your Toshiba notebook after these all-too-common calamities. Combined with our Extended Service Plan, it virtually offers a total protection for your machine. SystemGuard can also be combined with On-Site and ServiceExpress services.
On-Site Repair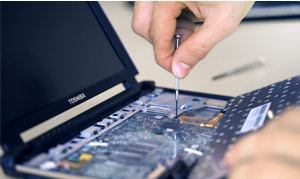 Unlike your doctor we do make house calls. Toshiba's On-Site Repair saves you lots of time and trouble by sending a Toshiba-trained technician right to your house or place of business when your notebook needs attention. You'll also get 24/7 phone support. It couldn't be any easier.