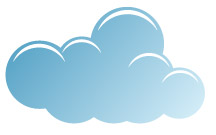 Read Anytime, Anywhere
Forget about packing heavy. Every one of your Book Place selections has a silver lining of sorts because they're all stored in the cloud. That means you can take your reading virtually wherever you go and have Internet access. Skip back and forth between multiple books. It's up to you.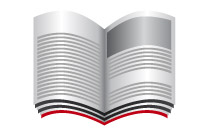 Choose from a Cast of Millions
Book Place has nearly a million titles ranging across multiple mediums, content types and subjects. That includes cook books, thrillers, text books, classic and romance novels, best sellers, and children's books with sound and pictures. You name it. If it piques your interest, you're sure to find it here.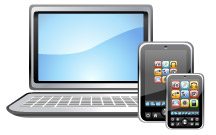 Be Left to Your Own Devices
Relax. With Book Place, you're never locked in to any one device. Read on your smartphone while strolling down the block. When you get home, use your laptop. Switch to a tablet on the stair-climber. Or skip rush hour by finishing that page-turner on your desktop computer at work.
Discover Richness
Beyond Words
Download the Book Place app and discover a whole new way to read—in a variety of different views. Turn pages by tapping or swiping, with a stunning 3D effect. Enjoy imbedded video, animation and interactivity, along with highlighting, note-taking and hyperlinking. Hear stories read aloud. Or look up words, and get more info, without leaving your book.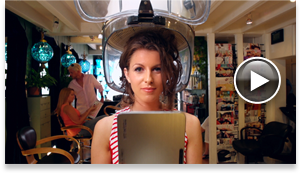 See how Book Place works