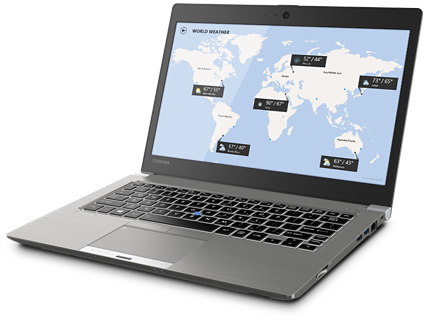 Portégé® Z30 Ultrabook™ Series
Where no Ultrabook™ has gone before.
Raise your corporate standards with the ultimate Ultrabook™. With a perfect blend of performance, battery life and durability, plus a full array of security features and essential ports, the Portégé® Z30 premium 13.3" Ultrabook™ is in a class of its own. Just when you thought you couldn't get any thinner or lighter, Toshiba stepped up to the task with an ultraslim and light Ultrabook™ with a razor-thin profile of 0.7 inches and starting weight of just 2.6 pounds.
Tecra® Z40 Laptop Series
Make way for lighter laptop computing.
Mobile business doesn't have to weigh you down. Offering lightweight laptop portability, enhanced durability, plus a footprint that gives mobile users ample room to work, the 14" Tecra® Z40 laptop is ideal for today's demanding road warrior. Fusing the supreme styling, innovation and mobility of our premier Portégé® laptop line with famous Tecra® laptop performance and strength, this laptop helps users stay productive and in touch most anywhere.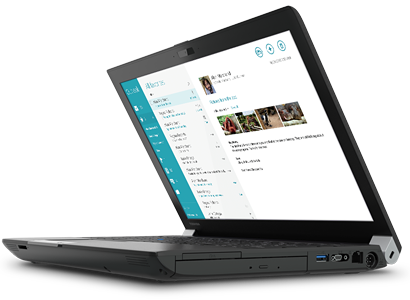 Tecra® W50 Mobile Workstations
Smart. Fast. And built to last.
Meet the Tecra W50 mobile workstation—a portable powerhouse that has it all. Feast your eyes on a gorgeous, 15.6" diagonal, full HD, color-calibrated display, plus unsurpassed durability and one of the slimmest, lightest designs in its class. Powered by 4th generation Intel® Core™ i7 quad-core processors and NVIDIA® Quadro® graphics, the Tecra® W50 mobile workstation is perfect for professionals who demand high-end graphics and high-precision performance for the most intensive visual and engineering tasks.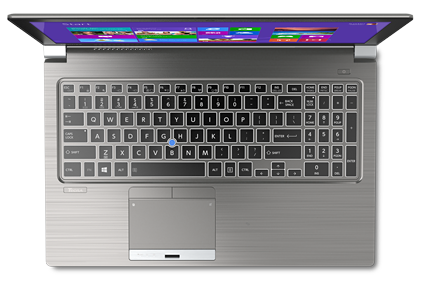 Tecra® Z50 Laptop Series
Transform the way you work.
Why be chained to a desk, when the 15.6" Tecra® Z50 laptop empowers productivity virtually anywhere? Powerful and durable, yet portable and manageable, this no-compromise laptop delivers everything today's mobile workers need to work anywhere they like—safely and securely. This laptop's features include the light weight of an Ultrabook™—starting at just 4 lbs.—and a slim profile of just 0.8" for true mobility with style. Yet it doesn't compromise on essential business features like manageability, security and connectivity.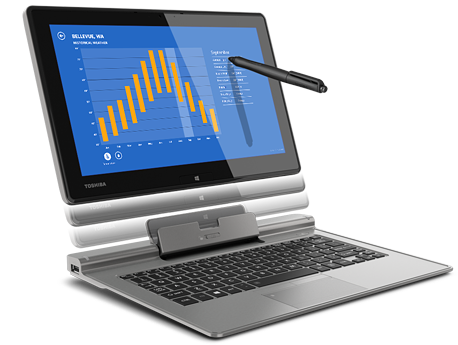 Portégé® Z10t Detachable Ultrabook™
Detachable convenience – for business on the move
The Portégé® Z10t Detachable Ultrabook™ delivers the performance of an Ultrabook™ with the convenience of a tablet, making it an ideal choice for on-the-go professionals who want to switch instantly between notebook and tablet by simply detaching the touchscreen. Add a Digitizer and Pen for note-taking and signature capture—business users now have everything they need in a single device.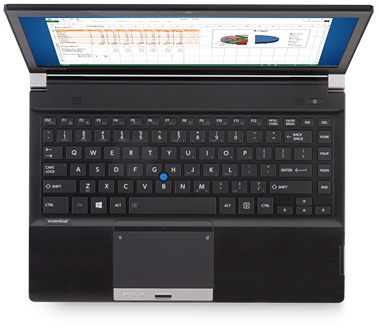 Portégé® R30 Laptop Series
Rediscover true mobility.
Unbelievably thin and light, the Portégé® R30 laptop is the premium no-compromise ultraportable PC. Experience the ultimate in mobility and unparalleled performance with a full-voltage 4th generation Intel® Core™ M full performance processor with vPro™ and TPM technologies, without sacrificing long battery life rating. Enjoy a wealth of features—including a built-in DVD drive—in a laptop that is only about 1-inch thin and starts at just 3.3 pounds.
Product specifications of pre-announced products are subject to change without notice.