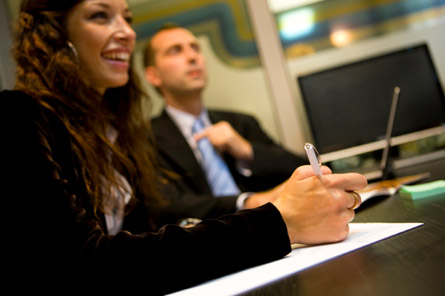 Life at Toshiba
Is Toshiba America Information Systems, Inc. a great place to work? We think so. Yet we believe it's also a great deal more—a company where people can be who they are, express themselves freely, and become involved in creating not just exciting new products, but a better world around them. Talk to our many long-term employees and you'll discover exactly what we mean.
Diversity
What has helped make Toshiba a world-renowned innovator for decades? The ideas of people from many different industries, backgrounds, skill sets and perspectives. Here, we promote a diverse workforce and provide equal opportunity to all based on ability, experience, training and potential.
Community
We take corporate social responsibility very seriously at Toshiba. And we're proud to say we actively reach out to help enrich our community, with support for—
The Toshiba America Foundation – dedicated to supporting science and math education in the U.S. with awarded grants to schools worth over $10 million.
Toshiba Classic – major sponsor to golf tournament donating almost $1 million annually to Hoag Hospital as well as awarding Toshiba products and scholarships to outstanding high school seniors.
National Science Teachers Association – partnership to fund ExploraVision, one of the world's largest K-12 science competition.
South County Outreach Program – donating food year round and providing laptops to support their computer lab.
Habitat for Humanity – corporate sponsor and employee volunteers in helping to build homes throughout Orange County.
Additional events such as: tree plantings, e-waste recycling events, toy drives, blood donations, and more.
Open Communications
Because free communication drives invention and creates a healthier workplace, you'll see that your opinions are valued here at Toshiba. Our executives are committed to the success of all employees, and actively solicit their feedback in product development. With our open door policy, they take time to actively listen to concerns, and encourage the kind of open dialogue that enables everyone to make contribution—including you.