"Consumers have been telling us that they're eager for products that match their personality and style. I think it's safe to say that Shapes by Toshiba shows that we've listened. And we're not going to stop either. We've got a bevy of other shapes in the pipeline too." Bob Forma Product Manager, Shapes
Beyond the Rectangular
Don't let right angles and straight edges limit your tablet experience. You're unique and your tablet should be too. With Shapes by Toshiba, we've got something for everyone: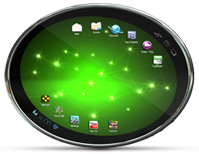 Oblong
Technology that's come full circle.
Ideal for:
DJs, artists, and custom pizza makers. Or anyone that just doesn't like to be boxed in.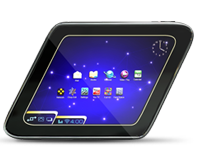 Rhombus
More than just a convex quadrilateral.
Ideal for:
Politicians and corporate folks. Engineered for people who regularly tuck their shirt in, but actually want to live untucked.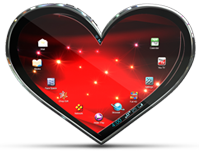 Amore
This is one heart you can play with.
Ideal for:
Couples, romantics and the overly emotional. Best suited for those that literally want to wear their heart on their sleeve.
WHAT SHAPE ARE YOU?
Got an idea for a tablet shape? Tell us! Give it a name and a fun tagline to boot.
awesome comments