S/P DIF Digital Audio Port — Sounds like sensational.
Amid today's over-compressed, download-driven audio scene it's easy to forget the pleasure of high-fidelity tones―songs, movies or games― heard over an elaborate sound system. Which is why Toshiba has equipped the headphone jack on many of its laptops for double duty, serving as an S/P DIF digital audio port so you can plug into a home theater system. Toshiba innovation triumphs again―by giving you more freedom and enjoyment!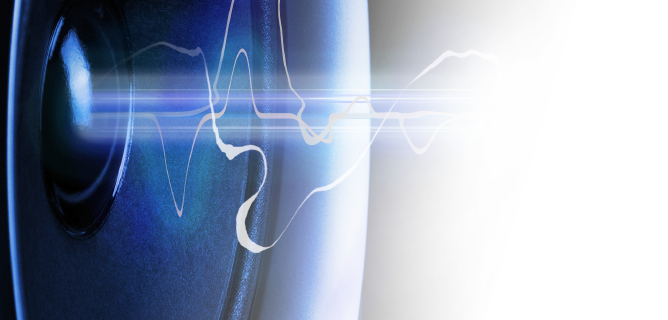 Punch-up your listening pleasure
Use the S/P DIF connection with Dolby® Home Theater® on your Toshiba laptop, tap into a home entertainment system, and there you have it—a pulsating pipeline pumping out clear, rich 5.1 surround sound to glorify your favorite music, movies and games. You'll be astounded at what a portable PC can do with this technology.
Hear it loud and clear
S/P DIF technology offers some of the best sound you can get—crystal-clear digital audio, free of many of the defects you'd find in a typical analog set-up. You'll enjoy virtually every note from every single instrument, along with brighter highs and gorgeous lows. Plus, the quiet parts of songs or movies will seem all the more breathless. It's a whole new listening experience.
Get your entertainment to go
As you're starting to discover, Toshiba is not just the laptop expert, but the leader in mobile entertainment as well. With advancements like an S/P DIF connection, your richly equipped Toshiba multimedia notebook becomes a portable juke box, movie theater and superb gaming console—ready to deliver uncompromising sound at the snap of your fingers.