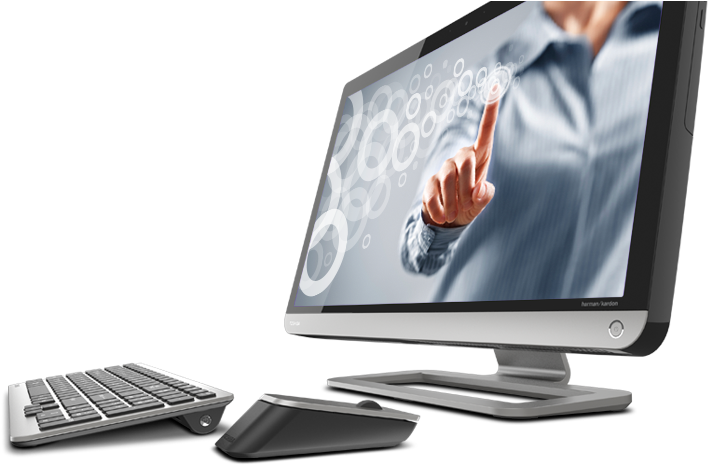 What makes the world go around? It's right on the tip of your finger—or fingers—thanks to the touch-sensitive displays on most Toshiba PCs and tablets. Explore, discover, have fun, type away, or just get things done by taking Windows® 8 or Android™ technology for a joy ride. Romping across today's exciting digital landscape has never been so easy.
Tap
Tap once and open whatever you have your finger on, as you would with a left-click of the mouse. Hold for a few seconds and—like right-clicking—you might learn more about what interests you, or reveal a menu specific to what you're doing.
Scroll
Easily sift through web pages, long lists, images and files with a natural swirling motion. You've never sorted things out quite so quickly.
Zoom in and out
Study the details of a picture. Read the fine print. Or simply punctuate your latest point. The touch screen display lets you zoom in and out with a simple two-finger motion.
Drag and Drop
Touch the image or file you want to select with a simple touch of a finger. Then simply drag and drop the file wherever you want it to go.
Rotate
Sometimes you want to adjust the onscreen image clockwise or counter-clockwise—for a presentation, a photo album, or simply to enjoy better viewing. The touch screen makes it a cinch—using just the tip of your finger.