A home theater system combines the comfort and convenience of watching TV in the living room with the excitement of going to a multiplex. High-end setups can cost over $100,000, but it's not necessary to invest that kind of money. You can put together an excellent system and enjoy features like 5.1 surround sound and image quality nearly as well good as theater-standard 35mm film.
We'll tell you how to put together a home theater: the equipment required, features to look for, and cables you'll need to wire it up. And we'll suggest where to place the various components for best results (see diagram). With a little planning and a modest investment, you'll soon be enjoying a full-on theatrical experience in your living room, den, or dedicated theater room.
The following components are necessary home theater:
HDTV (40-inch minimum)
Blu-ray player
Receiver/amplifier that supports HDMI and 5.1 Surround Sound
Six specialized speakers
Want more entertainment? Here are pieces you might add:
DVR
Game console
Internet access for some of these devices
Let's consider each one in turn.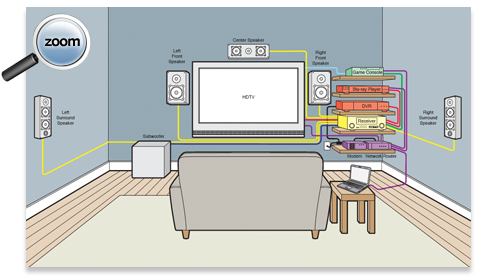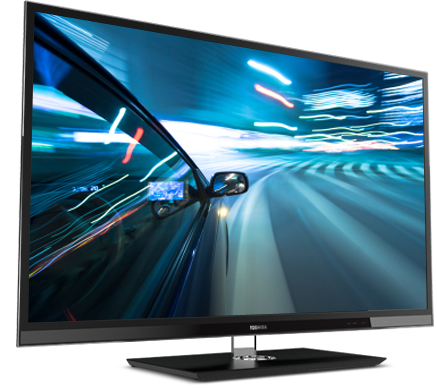 HDTV: The heart of your home theater
The television is what you, your family, and your friends will be looking at when they watch a movie. So when you pick an HDTV, remember that it will be the theater's focal point.
With its bright lights, picture windows, and rows of televisions, a retail environment can make it difficult to judge picture quality. So it's a good idea to read reviews before you get to a store. Buy the biggest your room and budget allow. Don't accept one that measures less than 40 inches diagonally; this is the minimum size that delivers that theater feeling. If the room's size doesn't let you put the couch more than six feet away, avoid anything larger than 46 inches.
Or would you prefer a television that displays 3D imagery? This new home theater technology creates a more immersive experience, and many new movies — especially action and animation— make full use of its greater depth of field. Remember, 3D TVs require a pair of glasses for every viewer, so you may need to budget for extra specs. Toshiba offers five 3D models using two different 3D technologies depending on your budget.
Whether you opt for 2D or 3D, there are two features that will deliver a lot of added value. First, give extra attention to models with an LED screen, which provides a great picture while reducing power consumption. Second, consider Internet connectivity. Plugging your TV directly into the Internet opens it up to additional sources of content, such as Netflix®, Vudu and YouTube®.
The HDTV can stand up on its pedestal, or it can be mounted on a wall using the included wall bracket. The pedestal makes sense if you have a table for the television to sit on; the bracket if you don't. The bracket will give your room a sleeker, more futuristic look, but it also makes access to the back of the TV more difficult. Either way, be sure to follow the instructions carefully.

Blu-ray: The highest quality picture source
With Blu-ray players now more affordable than ever, there's no reason to limit yourself to DVDs. Of all the common home theater mediums, only Blu-ray can give you near theater-quality image and sound.
Many Blu-ray players can connect to the Internet, and this capability lets movie
studios take advantage of BD-Live, a feature that lets producers offer additional content for
download, often free of charge, after a disc has been manufactured. Look for a player that interfaces with top online
movie and music distributors, such as Netflix®, Vudu®, and Pandora®. Another great feature is wireless networking, so you won't have to string an Ethernet cable from your router in one room to your Blu-ray player in another. Finally, consider up front whether you're interested in 3D. To take full advantage of your 3D HDTV make sure that your Blu-ray player handles the latest 3D Blu-ray discs.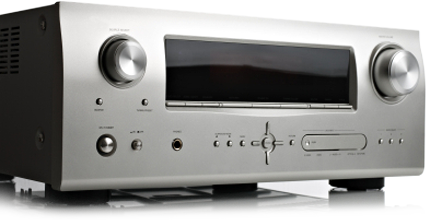 Receiver: From digital data into theatrical sound
A receiver, also called an amplifier, receives audio information from your Blu-ray player, DVR, and other devices. The unit decodes and amplifiers the signal and sends it to your speakers. Look for one with multiple HDMI inputs, at least one HDMI output, and outputs for at least five satellite speakers and one subwoofer.
Home theater receivers generally cost from $150 to over $5000. But unless you're a fanatical audiophile or absolutely refuse to shop for bargains, you should be able to find an excellent model for roughly $300.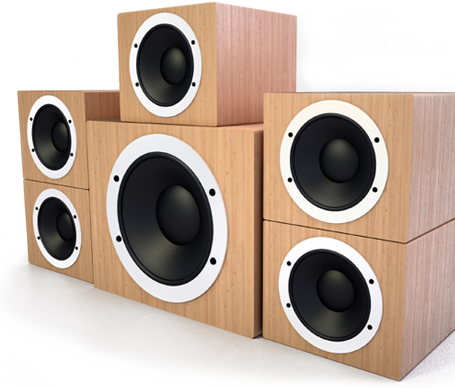 Speakers: 360 degrees of action
You may have come across the term 5.1 surround sound. It means six speakers to surround you and your friends in an immersive, audio environment. A 5.1 setup typically includes
1 center speaker
2 front side speakers
2 surround speakers
1 subwoofer
Buy speakers together as a single set so they match properly. They can cost as little as $45, but it pays to invest more in your home theater's sound system. If your room is larger than 15x15 feet, don't expect to spend less than $500. (High-end sets for connoisseurs can cost up to $30,000.) For best value, buy your receiver and speakers together. A $600 set can sound as good as a $300 receiver with $500 speakers.
Setting up speakers inevitably raises the question: How do you get the signal from the
receiver to the surround speakers? The simplest method is to run speaker wire along the top
of the wall, but that can be unsightly. If you're comfortable working inside your walls (or willing to
hire someone who is), you can put the wire there. Or you can spring for a wireless sound system; expect to pay about $100 more than you would for a wire-only set of similar quality.

DVR: You control the schedule
A digital video recorder is more than a glorified recording device. With a DVR, you can record two shows at once while watching a third, or pause and rewind in the middle of a live broadcast. And, of course, you can record programs to watch at your convenience.
Your choice of DVR is determined entirely by the company that delivers TV programming to your home. If you have cable, it's easiest to use the model that your cable provider offers. If you have satellite, you have no other choice.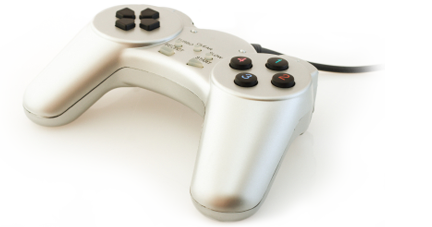 Game console: Interactive fun
Television is now more interactive and exciting than ever.. Add a game console and match your skills against friends, even other players online. If you already have a system you like, you can tie it into your home theater to share the higher-quality experience. If not, consider what's available based on price and the types of games you want to play. For a low-cost choice, consider the Nintendo Wii™ If you're willing to spend a little more, try an Xbox 360 Slim or a Playstation 3® which support High Definition gaming.
Networking: Your ticket to the online universe
Many HDTVs and Blu-ray players and game consoles can connect to the Internet. This connectivity provides many benefits. For one, the Net lets you stream movies from video services such as Netflix® and Vudu®. For another, these devices can download software updates on their own — no attention from you is necessary — so they become continually more capable over time.
But how do you link your home theater devices to the Internet? You'll need to hook up the devices to a network router. If you don't have a home network, you'll want to set one up. Routers are inexpensive and easy to configure, so don't let that scare you.
As for connecting home theater equipment to the router, there are three options, each with its own advantages and limitations. Ethernet is a wired connection that's fast, cheap, and dependable. However, unless your router is in or very close to the home theater room, you'll have to run cable through the house. Wi-Fi is a wireless networking standard that frees you from the cables. Wi-Fi-capable HDTVs and Blu-ray players are slightly more expensive but worth it for the convenience. HomePlug AV uses your home's electrical wiring to extend Ethernet into any room in the house.
You might also want to use the network to play media from a computer's internal hard drive or from an external storage device, such as
network-attached storage (NAS). Again, many Blu-ray players can serve as a bridge between a computer or hard drive and a TV, or you might add a streaming media player to serve this purpose. A laptop such as the Toshiba Qosmio X500 includes all the features you need, with its built-in Blu-ray player, eliminates the need for an external Blu-ray player.
Finishing Touches
Once you've finished buying the components, setting them up, and connecting them, you may find that you hate looking at the spaghetti of cables running from assorted devices to your HDTV? Cable concealers can help with this. Costing anywhere for $6 to $30 dollars, these plastic tubes effectively transform a bundle of cables into a tidy runner — preferably in a color that doesn't mar the room's décor.
Now it's time to sit back and relax. Whether you're enjoying the World Series, the latest Hollywood blockbuster, an Ingmar Bergman classic, or a round of Bulletstorm, your home theater will make it more enjoyable and exciting. Don't forget to invite your friends!