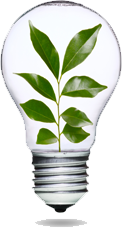 Product Lifecycle Management
Part of our commitment to the long-term health of our planet is a keen awareness of the impact of our products on the environment. This is why we carefully plan their entire lifecycle-from how we design, package and ship, to considering how our electronic and other recyclable products are ultimately retired. Of course, environmental standards are a part of this, so in addition to being RoHS (restriction on hazardous substances) and WEEE (waste from electrical and electronic equipment) compatible. All of our laptops are EPEAT Gold and Energy Star qualified.
Green Procurement
With stringent procurement guidelines launched in 2000, Toshiba strives to hold its suppliers to the same high standards it follows. Each supplier must pass a stringent, 22-point environmental performance survey, and then Toshiba favors those suppliers with the highest score. This not only results in greener products, but encourages other companies to improve their practices too.